Apple Watch Year 3 - 1000 move goals
I've loved doing these summary posts every year with my Apple Watch. Even though this is only the 3rd one, I feel like I've improved a ton, and figuring out what I've focused on over the last year helps me gauge what I'm doing well at and what I may need to improve.
Let's start with the repeats:
Since I got my Apple Watch, I've walked 15,000,000 steps.
I've walked/ran a distance of 7017 Miles.
I cycled 5000 miles
I burned a total of 800,000 Active Calories. In the past year, I've burned as many active calories as I had burned in the first two YEARS of owning my Apple Watch (Also, that's 3077 glazed Dunkin Donuts)
Ruined 10 pairs of headphones, including three EarPods and 5 pairs of Jaybirds. Just trashed another pair last week just in time. Hilariously.
Took out 2 iPhone 6's, lasted the rest of the time with my third. Rocking my iPhone 8 now.
Upgraded to the Apple Watch Series 3, which I love. [I may have also just worn it out... the oleophobic coating seems a bit off, but I'm getting that checked next week]
This last year, more than others, I've been more interested and intrigued into doing various workouts. I've still kept my move streak, and all 3 ring streak, going since I wrote my post last year.
Nearly at the end of summer, I got my first real road bike, and got better at going faster and longer distances. I got to a point where, at the highest, I was cycling about 120 miles+ a week. I was able to, when the weather was right, cycle 15 to 25 miles every day before even getting into work. That led to easily closing my move goal, and having the Apple Watch bump it up to 1110 calories. A day. Which was awesome.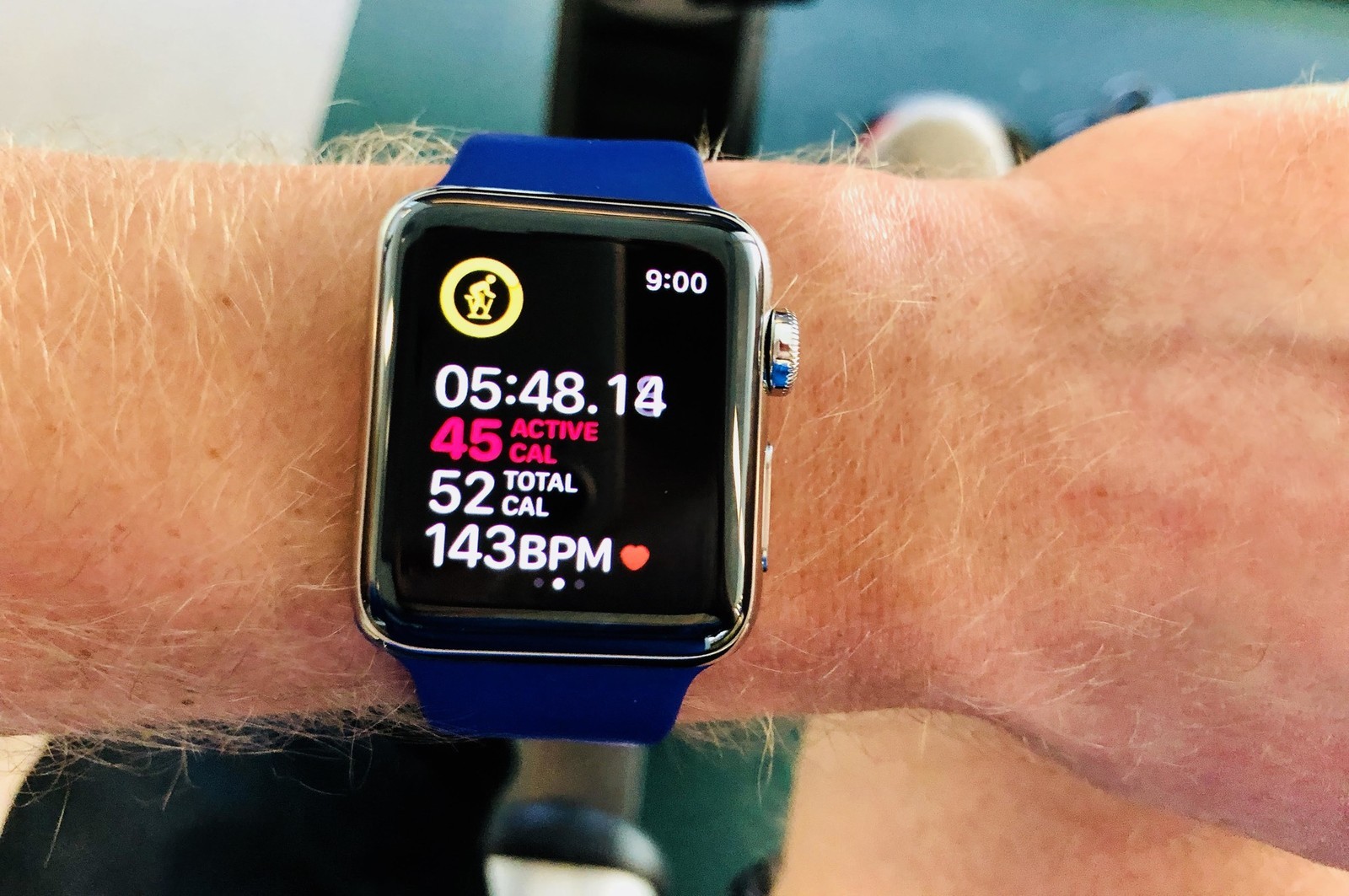 I kept that calorie goal up through December, even into some freezing temperatures, and, when it got too cold to bike outdoors before work and easily smash it, I went to the gym at work twice a day - once in the morning, and a second time at lunch. Usually switching back and forth between the cycling machine and elliptical.
Midway through December though, there wasn't any feasible way [especially with a foot of snow on the ground] to keep that goal up, so I switched to a 700 calorie goal. It was what my goal had been about a year ago at that time, and since it takes me ~ cycling 16 miles, or running 9 miles, to hit, I still felt like it was a reasonable goal to maintain. All throughout this, I also kept my stand and exercise goals closed.
Starting this year, I was lucky enough to have a co worker who is really really into strength training. And while the Apple Watch doesn't really have a comprehensive way to track that, it still has an option to. So I switched to doing cardio in the mornings, and weight training at lunch.
Another thing I started to do is swim - I felt like, after learning more and more about the swimming capabilities of the watch, it was a waste to have access to a pool [not Olympic by any means, but like 50 yards away from my office] and not use the swimming workout. So I started doing that.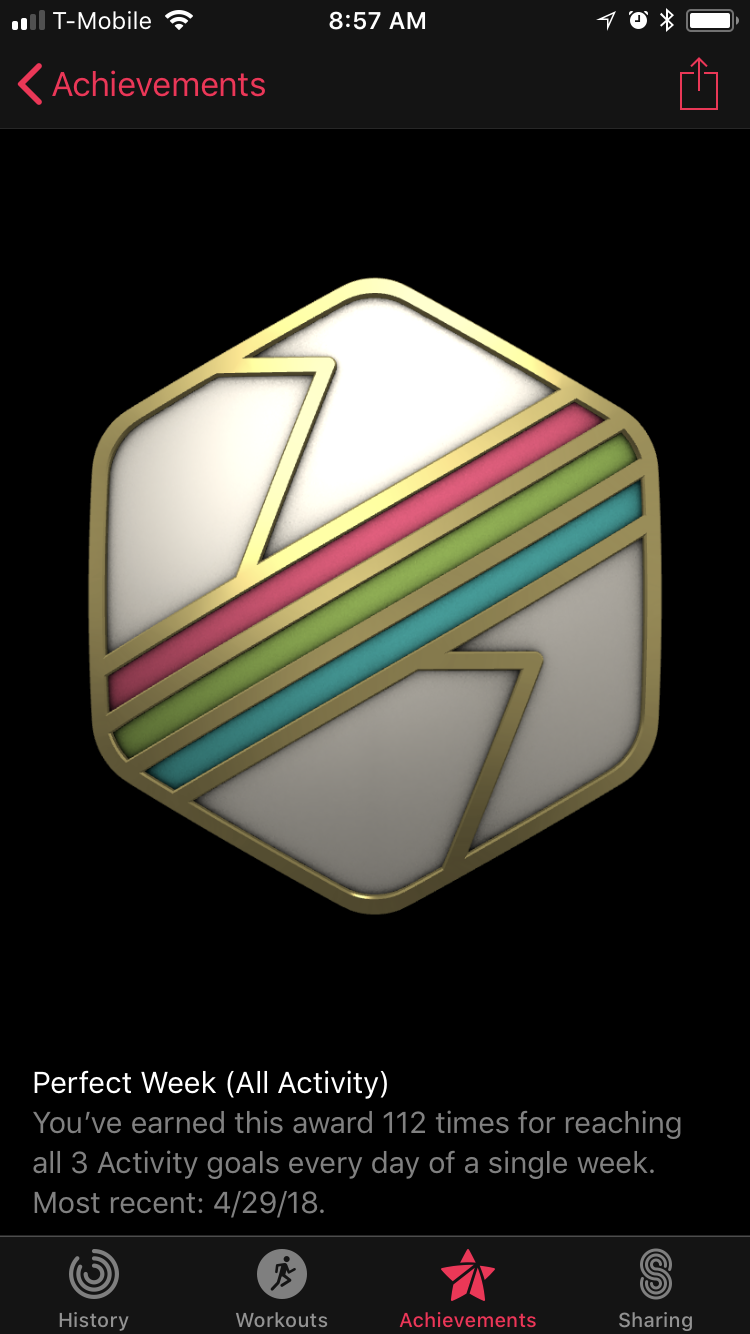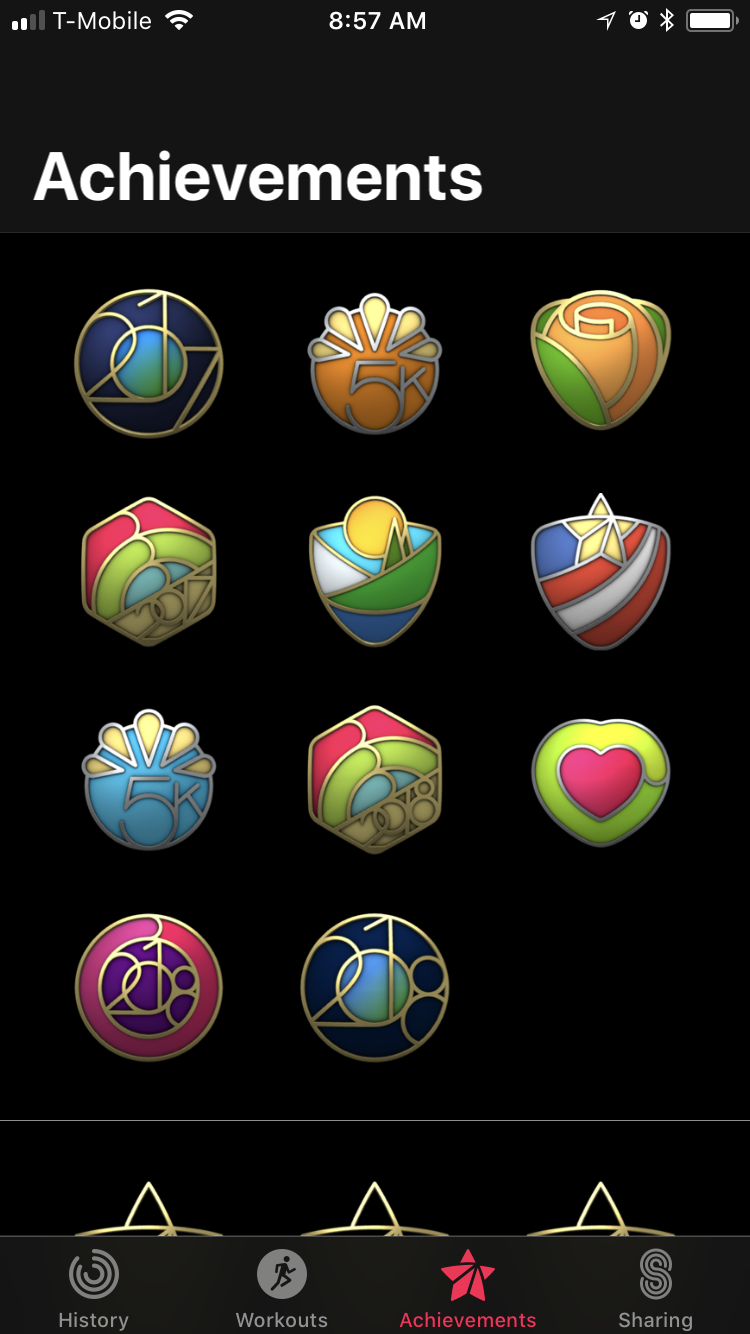 As I come to the end of year 3 with my watch, I can't help but feel even better, and even more motivated, to continue working into a healthy lifestyle, complimented by pursuing new fitness hobbies, and continuing my goal of exercising no matter when and where I am. Whether it is that pushups at midnight, running around the house and making my parents think I'm crazy, or working out at 4 am because I'm about to get on a 9 hour flight and I want my stand goal closed before than and want to not have to baby my rings throughout a long transpacific flight, I'm doing it. I'm still finding more and more ways to keep my 600+ 3 ring, and 700+ move ring, streak going. And I have the Apple Watch to thank for that.
---
And today, I've officially hit my 1000th move goal
In truly momentous news, I hit my daily Move goal for the 1,000th time on my #AppleWatch. pic.twitter.com/zEZYTYHE1l

— Kyle Seth Gray (@kylesethgray) May 4, 2018