Swimming and wrong measurements
January started with me wanting to actually utilize two things - the awesome swim workout mode on the Apple Watch, AND the pool at my gym.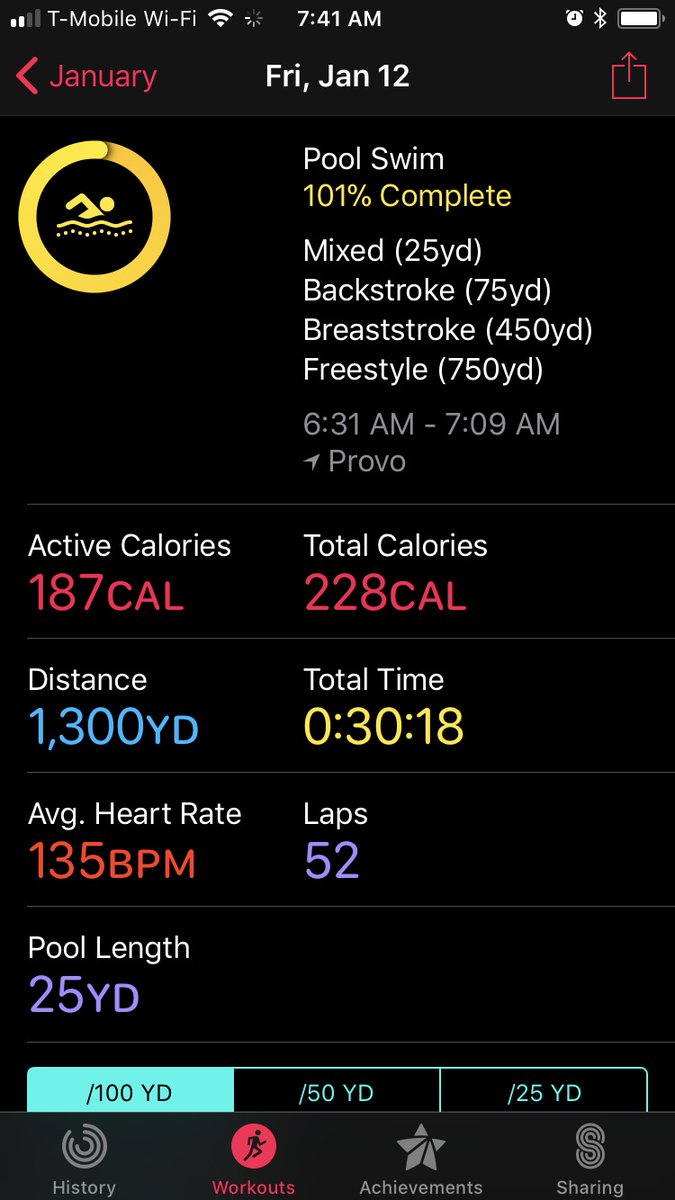 That first workout, I didn't really even know how to think of yardage with a pool, and because my pool happens to be not-so-standard, I just wrongfully assumed it was... 25 yards.
So that was really an 800 yard workout.
But after some discussion and further measurement/guesstimation/Kyle-just-bring-a-tape-measure, I settled on thinking it was more in the range of 21 yards.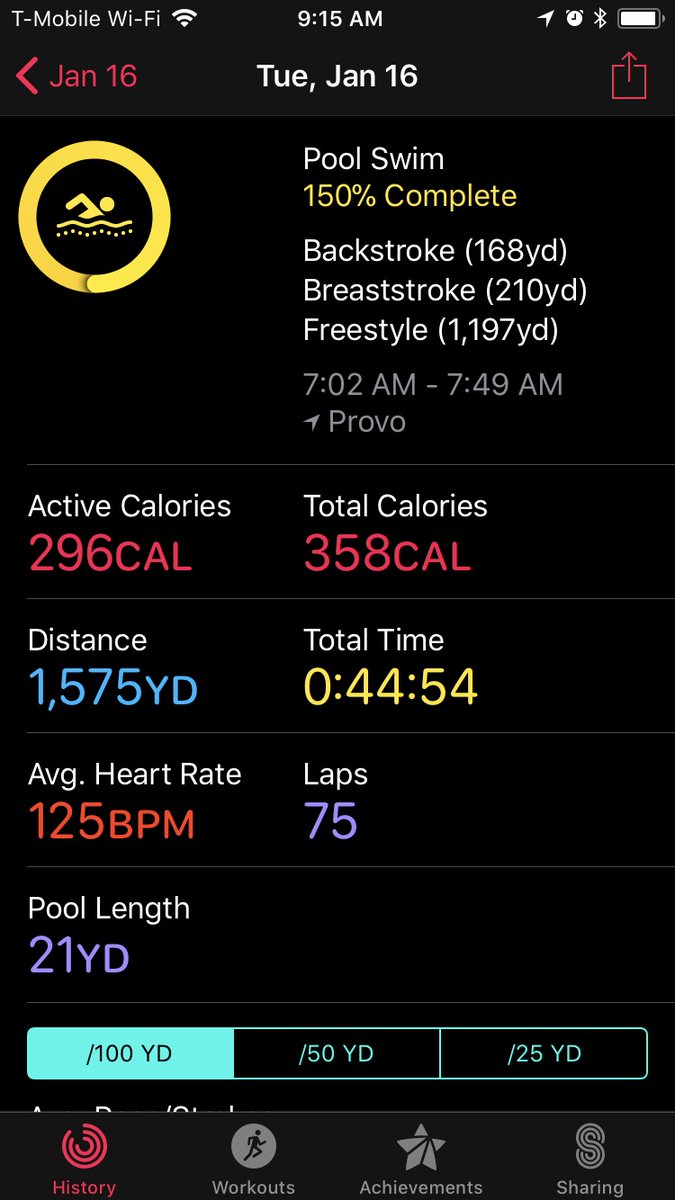 Turns out, after a solid month and a half of workouts, that was wrong as well.
This was really a 1,170 yard workout.
The pool's actual measurement? 47 feet long, ~15.66 yards. Not 21, and definitely not 25 yards. I'm pretty upset with myself for not measuring WAY earlier. And while it would be great to find a better local pool, nothing is better than one that is literally 50 yards away from my office. [Who knows if that yardage is right 😝]
Despite feeling behind, I definitely have already improved, and average about 80 to 90 laps per workout. And despite that being 1,200 yards, rather than the 1,680 I thought it was, the only way to go from here is going further and longer.
It'll be interesting to see what my Apple Watch thinks of my sudden drop in pace starting next week. And how the caloric estimates differ - Wolfram says it's about a 30 calorie difference, but we'll have to see.